At the Car Wash………….
After twelve years of regular hand pump replacement, wasted materials, and messy clean-ups, Matt de Lange, General Manager of the Wash Works Car Wash in Baltimore, Maryland had had it with pumps breaking down.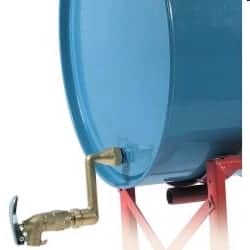 "We tried every pump on the market that could move the product.  Most would break down in no time at all," noted Mr. de Lange.  "It was frustrating to me and my employees. Every two to three months I'd have to purchase a new pump. I can't tell you how many we went through.  Then I found a pressurized action pump that worked and has never broken down."
Mr. de Lange has been using the same durable pressurized action pumps for three years to transfer vinegar for window washing and petroleum solvent for general cleaning. At first, he was shocked at the price of the pumps – at over $140.00 each, they were more expensive than any other he'd previously purchased.  But when he saw how well they performed and how durable they were, he realized they were well worth the money. "After we had our pumps for one year, I purchased more for spares," said Mr. de Lange. "I haven't had to use these spares yet."
Utilizing them on a daily basis, Mr. de Lange soon came to appreciate the reliability of these pumps. Each one will drain a drum dry, so inventory loss is no longer a problem. The pumps are leak proof, which makes transferring products safer. Plus, they eliminate spills and the need for clean up, a major problem with earlier pump purchases.  Wash Works line employees like the pumps, too.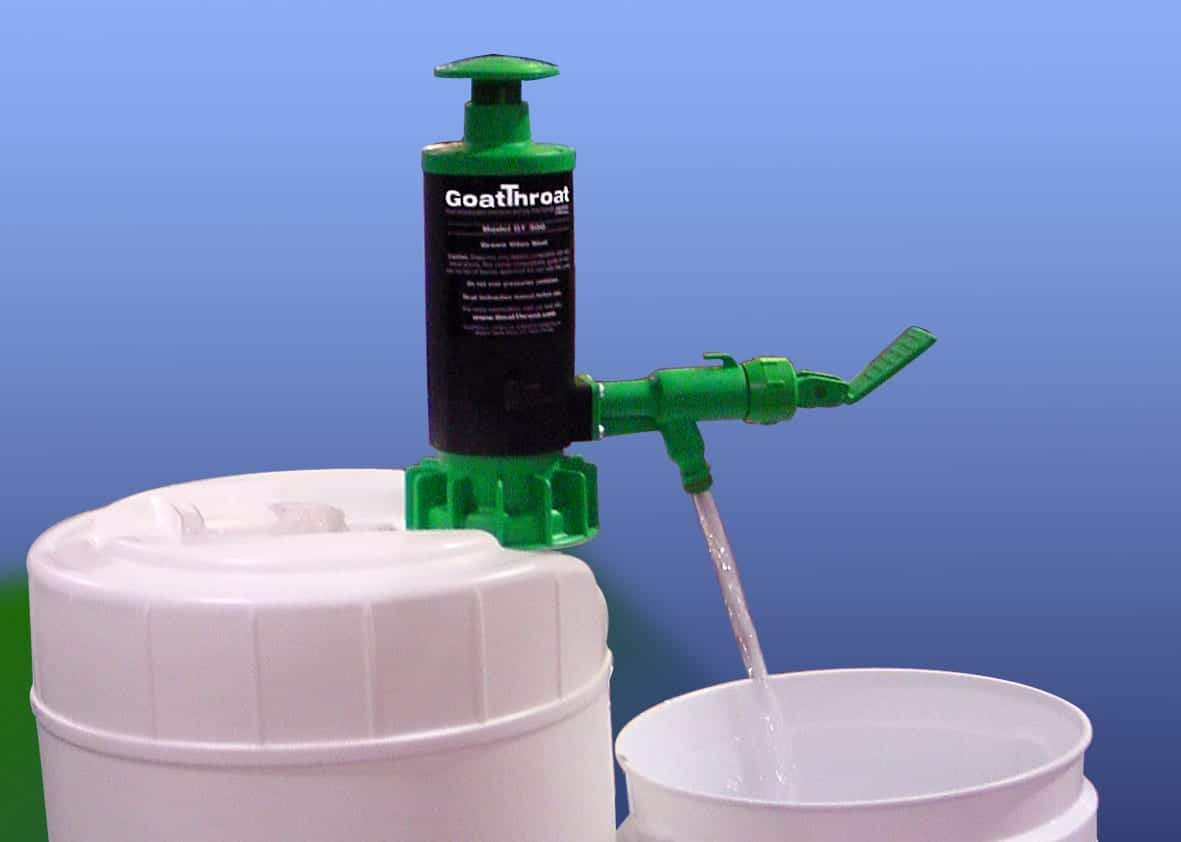 The pumps operate easily and deliver products instantaneously. There's no time wasted and  no  mess to deal with.
The pumps fit any container from 2-gallon jugs to 55-gallon drums and can pump virtually any liquid. So far, the only maintenance Mr. de Lange has needed was to replace the "O" ring, which wore out. "Now that's what I call a great pump," he said.
NOTES FROM GOATTHROAT PUMPS 2019:  Matt has now been using the same pumps for over 14 years, with occasional "o"ring replacement
Drum Pumps for Safe Chemical Transfer
When you purchase a GoatThroat pump, you can say goodbye to dangerous, messy chemical spills. Say goodbye to wasting valuable liquid product as a result of sloppy, inefficient pouring methods. Industry-trusted GoatThroat Pumps offer the easiest and safest way to transfer and dispense liquids. Our hand pump products and hazardous material pump products can be used for both corrosive and flammable liquids. Our trusted, recognized pump products are ideal for any environment where chemicals and potentially hazardous materials are used like laboratories or manufacturing. GoatThroat Pumps work well because they have a no-nonsense design that makes dispensing liquids from giant containers as easy as turning on a faucet with one touch. We've designed our pumps to handle anything from a two-gallon jug to a 55-gallon drum. We'll even work with you to help select the best of our products to create a solution that works for your specific chemical usage. GoatThroat Pumps work by pressurizing a container to dispense liquids. Our one-touch flow control dispenses liquids at a controlled rate to prevent waste, conserve inventory, and produce precisely measured amounts every time. Flow can be continuous, or adjusted to dispense liquids at rates up to 4.5 gallons per minute depending on viscosity. Here's a look at some of the perks of choosing GoatThroat when looking around for hand pump manufacturers:
The ability to dispense liquids at a controlled rate.
Waste prevention.
Inventory conservation.
Adjustable flow rates of up to 4.5 gallons per minute.
OSHA and EPA compliance.
GoatThroat Pumps deliver the safest, most reliable, and easiest way to transfer liquids between containers with accuracy and precision. Is it time to walk away from the perilous tip-and-pour method that far too many warehouses and laboratory environments are using? Learn more about GoatThroat Pumps today!