GoatThroat Pumps are used and recommended by chemical companies including Bayer, BASF, Corteva and others. Our agricultural customers rave about the reliability and ease of use with our pumps. Everyone knows that avoiding costly chemical spills saves time and money, along with keeping employees safe. GoatThroat Pumps can be used for most agricultural applications.
GoatThroat Uses in the Agricultural Industry
Applying plant protection products, fertilizers, adjuvants, fungicides, wetting agents and pesticides to plants in greenhouses, fruit groves and fields.
Decanting insecticide concentrates to smaller containers for mixing or dilution.
Transferring fuel, lubricants & brake fluids to vehicles.
Transfer Farm Chemicals Easily
GoatThroat® pumps are safe for use with more than 1,700 liquids — including the most commonly used fuels, fertilizers, hormones, and even the most expensive pesticide concentrates. Several of our published case histories appear below.
Learn more about our Closed Mixing Systems.
Read any of the case studies below to learn more about how GoatThroat Pumps perform in an agricultural setting.
GoatThroat Pumps is the go-to name when looking for an agricultural pump that can bring safety and cost savings to your farm, greenhouse, or other growing facility. Our pumps make it possible to safely transfer a variety of liquids that range from pesticides to the oil that keeps your equipments' engines running. Clients around the country have been able to eliminate spills, reduce material waste and achieve compliance through using GoatThroat pumps as farm chemical pumps. The easy-to-use design of our pumps delivers that perfect mix of easy maintenance and use with product quality—you won't have to worry about replacing your liquid pesticide pump for a long time.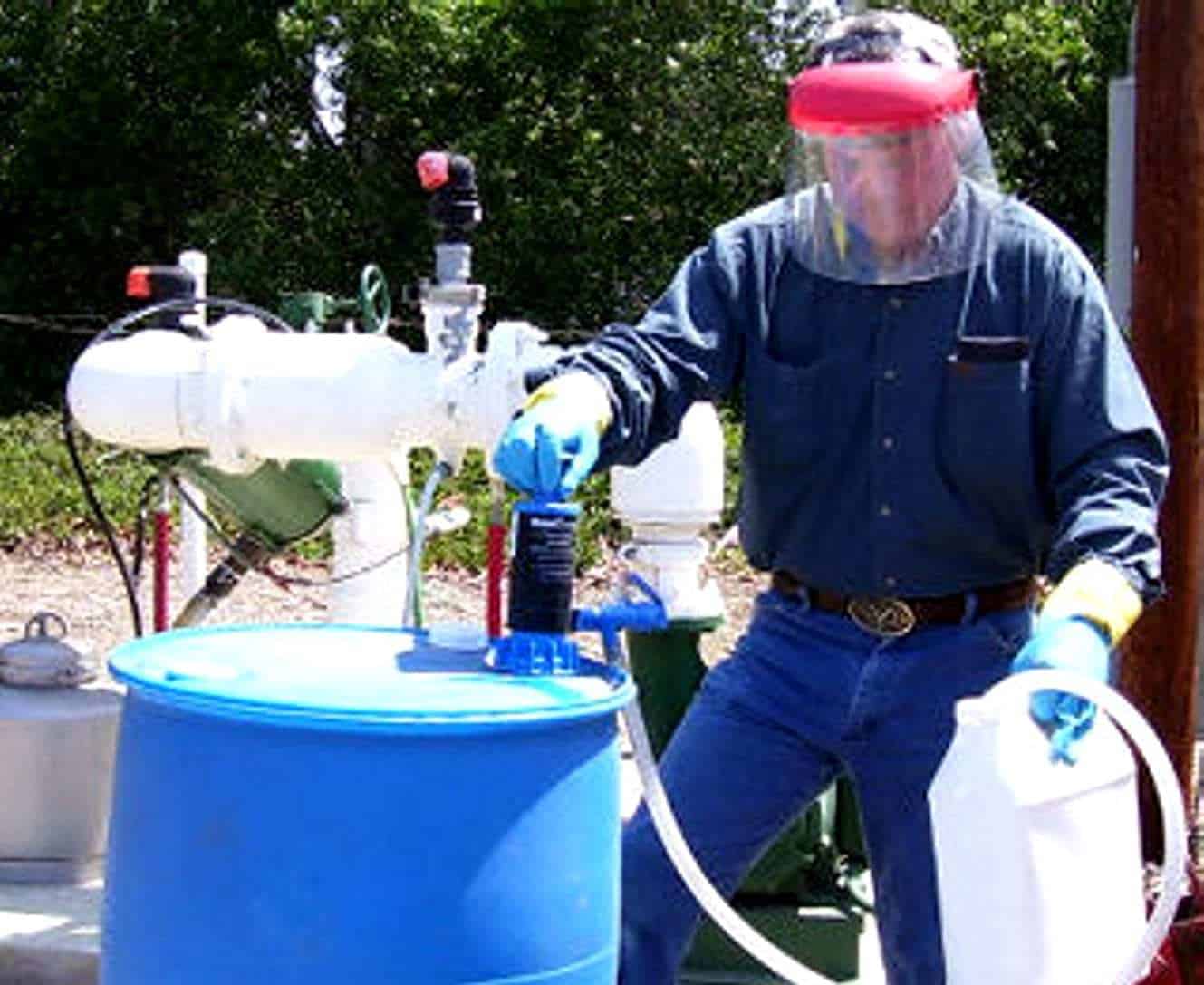 Download Library.
Click on a title to download.
Rather talk to a person? Email us or call (866) 639-4628.
Recommended.
Some of our products that people in the Agriculture Industry use.
You might also consider the pumps and accessories found here:
Ratings & Reviews.

Business Type: Agriculture - FarmingJul 23, 2020. In the past i have had to hand poor samples from the master container spilling the product everywhere and making a mess. Not only was there extra clean up but the increased exposure risk from hand poring. All these issues went away after i started using the gt300 with viton seals. I'm a customer for life.—Brian Guess, Territory Sales ManagerChemical: Paa-sanitizer-fpPump: Gt300 With Viton Seals
Case Studies.