Sale!
Easy Can 5-Gallon Gas System
$450.00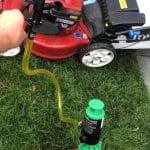 Fits Easy Can brand cans only.  Simple transfer of gasoline to generators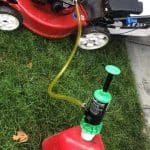 and small engines saves your back from lifting 40 pounds of gas and then trying to pour it .  OUCH !   Filled the generator in less than 30 seconds … no lifting… no spilling.  Does not include can.  5-Gallon  Easy Can sold separately for $50.00
INCLUDES:
GT300 Pump with remote discharge tap, 2.5 foot gas grade hose, EPA standard 63mm adapter for the can, siphon tube (AKA stinger), full instructions.