Find the Right Pump.
Rather talk to a person? Email us or call (866) 639-4628.
How it Works.
See the Short Video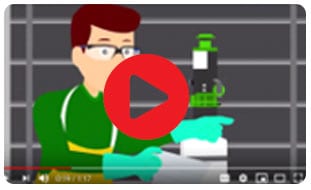 See the Detailed Video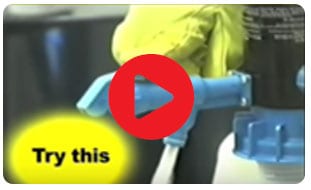 At GoatThroat Pumps, there is no compromise in terms of performance, safety or sustainability. Our systems are specifically designed with that balance in mind by experts who understand your application.  GoatThroat fluid friendly pumps are the safest, most reliable, and easiest way to accurately transfer any liquid.  Custom configured pumps, fitting and accessories are fluid specific, meet compatibility requirements, and are designed as complete turnkey solutions to fit your exact transfer application.  You don't have to choose between what is important for your business and what is good for your people.
GoatThroat® Pumps work by pressurizing a container to dispense liquids with one touch, as easily as using a faucet. A few strokes of the piston can pressurize any container from 2-gallon jugs to 55-gallon drums.
One-touch flow control dispenses liquids at a controlled rate to prevent waste, conserve inventory, and produce precisely measured amounts every time. Flow can be continuous, or adjusted to dispense liquids at rates up to 4.5 gallons per minute depending on viscosity.