Barrel & Carboy Adapters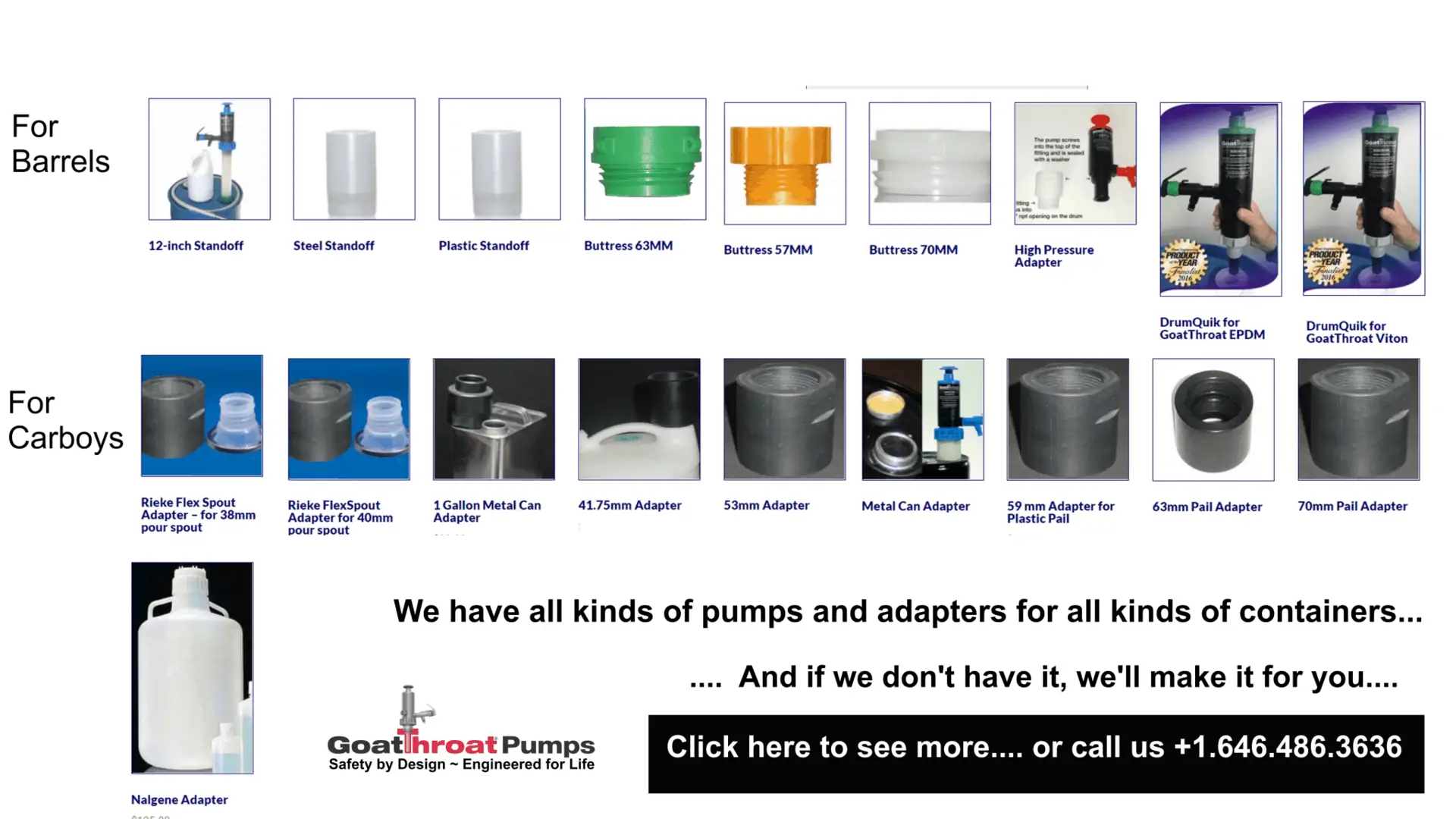 GoatThroat offers a huge range of adapters to fit most containers use in the world today including barrels and carboys.  If we don't have it, and you want it, we'll make it for you.
This video shows how to select the correct adapter for a container and then how to install the pump correctly
FOR BARRELS  Standoffs raise the pump level to compensate for drums with a high lip, allowing small containers to be placed beneath the tap. Pump standoffs are available in 4-inch heights to fit plastic containers, and in 4-inch heights for galvanized steel drums. The new 12-inch standoff allows you to place the receiving container on the drum for easier transfer. All of these fittings are National Pipe Tapered and seal with PTFE Tap. Alternatively, use a lock-nut with appropriate o-ring
FOR CARBOYS  You will find a great selection from Reike Flex Spout adapters for 5-gallon containers all the way down to a 26 mm adapter for a 1-gallon container. See below.
Here is a guide to help  you choose:  Carboy adapter selection Guide
Here is how to measure for what you need:  How to measure
Here is how to measure for a flex spout:  How to measure a flex spout
Showing all 23 results
Product Categories