Closed Transfer Systems for Plant Protection Products and Paraquat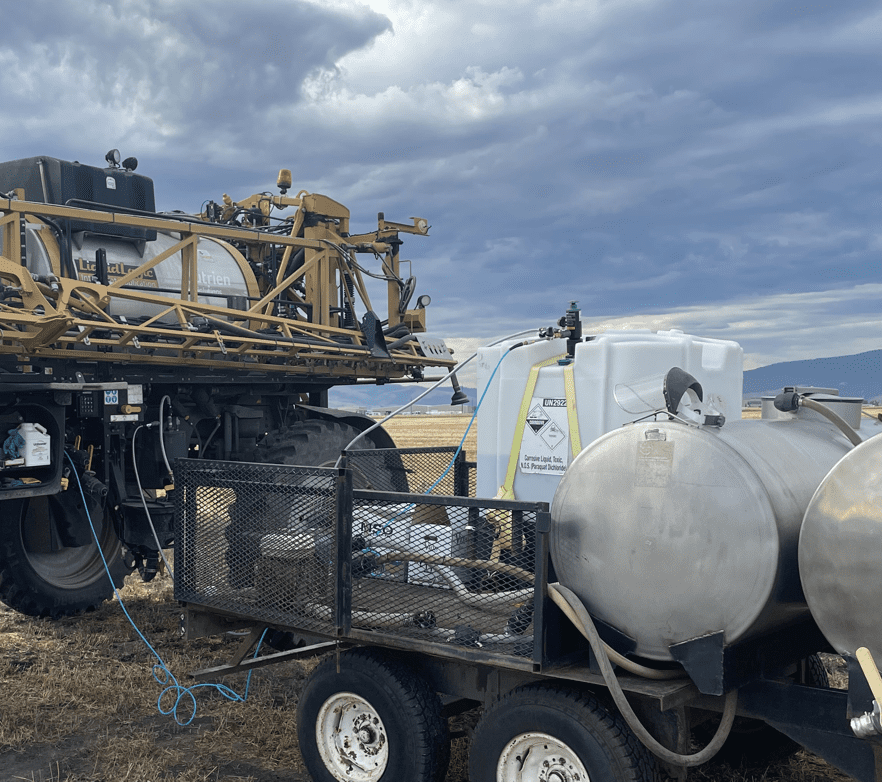 GoatThroat CTS  meet the new ISO Standard 21191 for Closed Transfer Systems and have helped hundreds of farmers and others be safe. Ask your local agchem retailer for help in the selection process or call us at 212-255-6964.  Please watch our Safety with Paraquat video.  Please also view this short video about the CCS-8605 Basic CTS System.
Closed Transfer Systems (CTS) are required by the EPA for many Plant Protection Products which, in their concentrated form, can be hazardous to the workers who are loading and mixing them.
GoatThroat Pumps makes several CTS systems which can work with 2.5 gallon containers, barrels and even IBC totes.  We work with you to determine which solution is best for your needs.
Please see this recent video where GT's CTS was selected by the Fisheries department of Nova Scotia to help save the Atlantic Salmon.
Recent regulation changes for Paraquat have brought this to front and center for a lot of growers.  We have systems for 120 Gallon barrels and above.  Please contact us at +1.646.486.3636 to find out more.
Transfers and dosing are quick and easy with dry-break disconnect fittings at all connection points.  These systems may also allow users to reduce their PPE requirements as shown in these brochures for Ag, Farms, and Non-Ag. Recognized by CDPR as meeting their exacting requirements, the GoatThroat Closed Tranfer Systems come complete with everything needed to move liquids from the source container through measuring and into the mix tank with a simple triple-rinse set-up at surprisingly affordable rates.  Systems are available for 2.5 gallon containers, 5 gallon containers and for all 30 and 55 gallon drums and barrels including Micromatic.
See this video for additional information.  See this brochure to view the options.
Showing 1–30 of 38 results
Product Categories