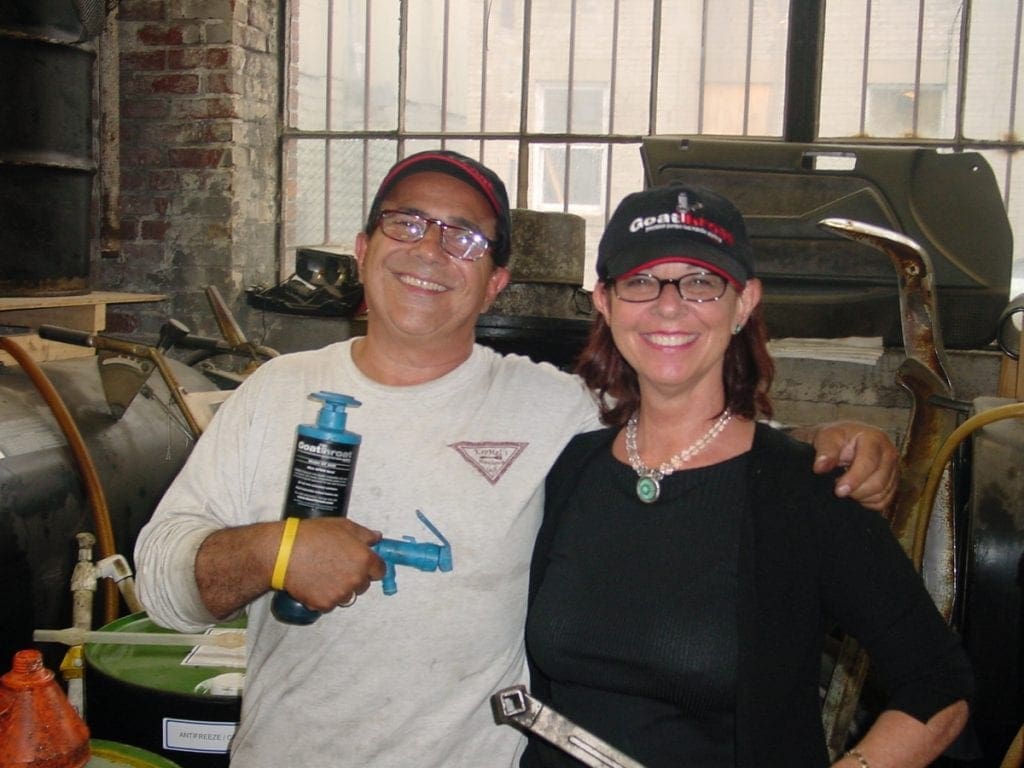 When you first encounter a GoatThroat Pump, it's hard to know what makes you take notice first. The name, or the engineering excellence that allows liquids to be dispensed effortlessly and safely.
For more than two decades, the name GoatThroat has been synonymous with pumps that are fast. precise and easy to operate. But, while you may well be familiar with the name, you may not be aware of its origins. Originally known as PumpAll, the company became GoatThroat Pumps 20 years ago this year thanks to marketing director Ro Sheffe.
The pump's ability to deliver more than 600 types of chemicals (the current range can handle more than 2,000) made him think of a goat's ability to eat pretty much anything, while the main body of the pump closely resembles a throat with its long body. Put it together and you get a unique and memorable name. Fast forward to today, and it's vital for a brand that has a name that stands out from the crowd to help with search engine optimization (SEO). Yet again, GTP was ahead of the game.
GoatThroat Pumps' President, Nancy Westcott, says: "It's fun, it's edgy, it's two syllables, it's really easy to remember. Sort of. Sometimes people forget the entire name but they'll do a Google search for a Goat pump. And you know what they get? Initially, they get a milking machine for goats to help produce goat milk and goat cheese. And then they get our pumps second on the list. So, the name really works in our favor."
Westcott adds: "I've had some mighty long looks at trade shows when people look at the name in large type emblazoned on the banner. More than a couple of times I have even seen people come around the corner, see our booth, and I see their mouths move saying 'GoatThroat Pumps' probably because they can't actually believe that somebody would call it that. "
"And then, of course, they visit us to find out what on earth we are doing with a funny name like that and where did we get it. We just tell them that in the old days, when there were only three channels of television, every day at 5 o'clock there would be cartoons that you could watch before Walter Cronkite did the news. Sometimes there would be a goat and he would eat everything in sight – tin cans, the laundry, grass, everything. So it's been a really good name for us."
Twenty years on, the company has also benefited from an entirely unintentional rebranding of the humble goat. With the internet expanding evermore into our lives, the need to shorten long words and titles has become ever more important. Who among us could be bothered to type, say, the 'Greatest Of All Time' when 'GOAT' would do perfectly well?
Back in the 1970s, Muhammad Ali, the greatest heavyweight boxer of all time, came to be known as the GOAT. The moniker is now used across sports for the likes of Michael Jordan, Wayne Gretzky and Leo Messi. And, perhaps in the future, by the satisfied customers of GoatThroat Pumps.